FUNdamentals: Program Info
---
NOTE: the exact details of our upcoming 2021-2022 Youth House League season have not be finalized yet as we await more information from the OWHA and relevant government authorities. More information is anticipate to be available in July, 2021.
Player Health & Safety Measures:
Details of the health and safety measures that will be in place to protect our players and volunteers for the 2021-2022 season will be released prior to the start of the season. To see details of the measures that were in place for the 2020-2021 season, please see our Covid-19 Protocols page.
2021-2022 Season Information and Fees:
NOTE: the exact count of sessions and associated fees for the 2021-2022 FUNdamentals season have not be finalized yet. The following information is for past typical seasons.
Season Timeframe: October 2020 to March 2021
Sessions: 18 ice times, 60 minutes each
Registration Fees: $400
Age Groups (for the 2021-22 season): Players born in 2015, 2016
Fundamentals is planned to run with a minimum of 12 players to a maximum of 20 players per session, at the NTR on Sunday afternoons.
New to Hockey and born in 2011 through 2015? Our First Shift Program is perfect for new players to discover hockey.
FUNdamentals is a great way to introduce young players to Canada's favourite game!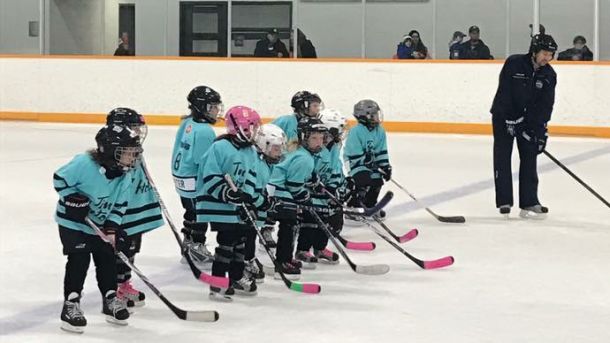 The Hockey Canada Initiation Program has been designed to make the first contact with hockey a safe and positive experience. It is a structured, learn-to-play hockey program designed to introduce beginners to the game's basic skills. It enables participants to become contributing members of a team effort, develop self-confidence, and experience a sense of personal achievement. These goals are achieved in an atmosphere of fun and fair play.
The Initiation Program is a progressive, learn-to-play teaching curriculum. Children learn through participating in practice drills and informal modified games. The program consists of four phases of instruction, designed for any entry-level hockey player, which introduce the skills of skating, passing, puck control and shooting in a progressive, one-step-at-a-time manner.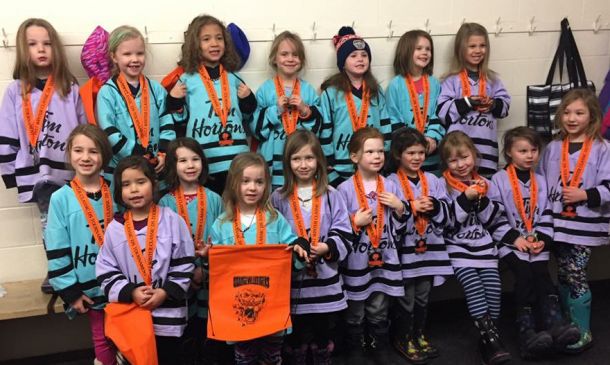 Initiation Program Objectives:
A comprehensive program for the development of young children as hockey players.
The focus is on skill development and fun without the pressures of winning.
It aims to create participants and instructors who will continue in the game.
The motto is Fun, Fitness and Fair Play.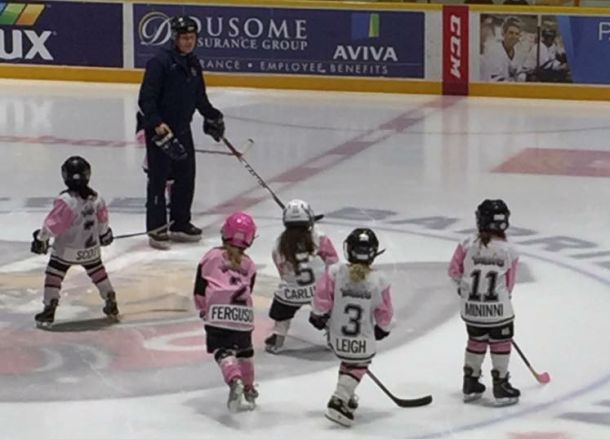 Starting with the 2017-18 season Hockey Canada mandated that "Initiation-aged players receive age-appropriate programming on cross-ice or half-ice surfaces." Consistent with this policy, our Fundamentals program will held on the smaller ice surfaces at National Training Rinks once again this season. Read more about Hockey Canada's Age-Appropriate Programming Policy.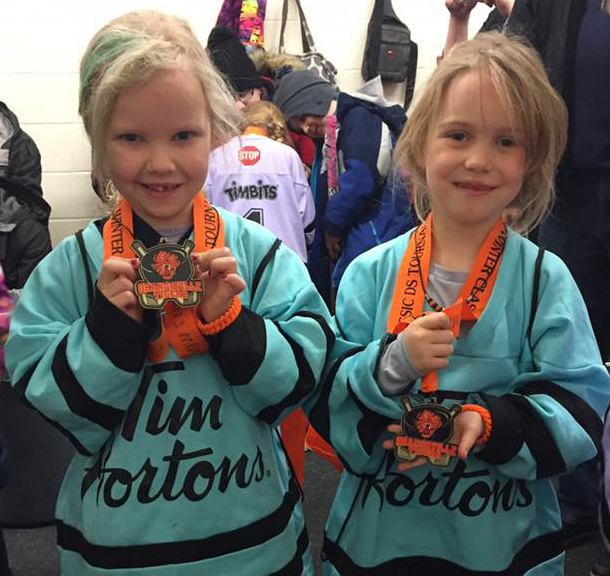 The main goal is to make the beginner's first impression of hockey a good one! When players get started on a positive note, they automatically enjoy the game and usually go on to have fun playing hockey for many years.
---
For questions about our FUNdamentals program, please contact youthhouseleague@bwha.ca